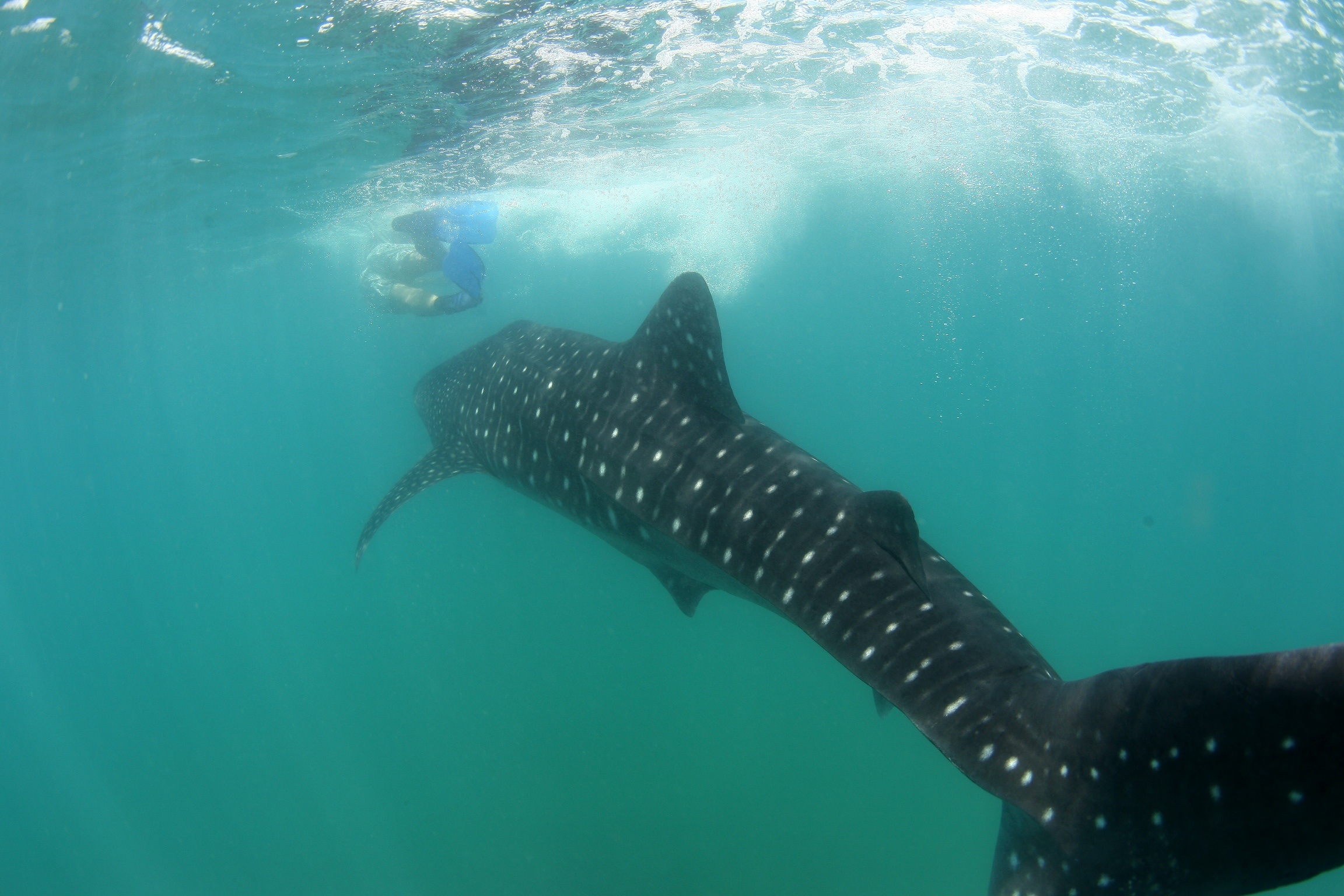 Our guest saw and swim with Huge whale shark on today.
He swam on surface and moving slowly.
We didn't see whale shark past several days.
Some fisherman saw the whale shark moving on night.
We don't know their life circle and prefer condition of sea, yet.
Anyway! Nice to see you, again!